More "Girls und Panzer" in Blitz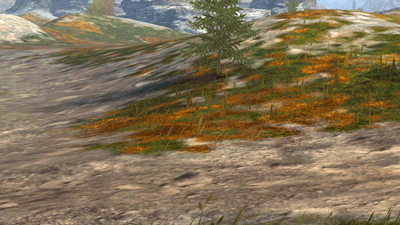 We have another tank for your "Girls und Panzer" collection! Joining the Panzer IV Anko Special and the Kuro Mori Mine is the Type 95 Ha-Go, available as Legendary camo. The Ha-Go is a tier II light tank that's a lot of fun to play, and now it really stands out on the battlefield.
Grab this unique camo at a reduced price and for a limited time!
Begins September 17, 03:00 PT / 06:00 ET
Ends September 30, 02:00 PT / 05:00 ET
---
GuP Ha-Go: Chi-Ha-Tan Academy - $5.99
Legendary Camouflage Unlock: "GuP Ha-Go"
1 Day of Premium Time
DOES NOT INCLUDE THE *TYPE 95 HA-GO*
About Chi-Ha-Tan Academy's Ha-Go
The Japanese-themed Chi-Ha-Tan Academy uses the Ha-Go in interschool tank battles called "Sensha-Do." Fans of "Girls und Panzer" will recognize it as the tank of Fukuda and her team. In Blitz, the GuP Ha-Go stays true to the original design, whose exploits and daring in battle earned it the nickname "Iron Lion." It proudly wears its school's colors as it rushes into battle!